In order to access the Tutorial Workspaces notebook, How to Work with All of Us Survey Data (tier 5) - Healthcare Access & Utilization, you will need to duplicate the notebook by following the steps below:
Open the notebook and click the

(menu) drop down on the right hand side of the page.

Click the 'Duplicate' option from the menu.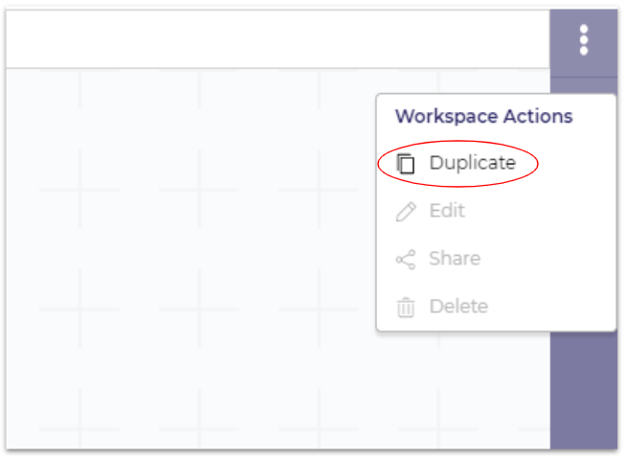 Scroll to the bottom of the Workspace Description page and select, 'No, I have no concerns at this time about potential stigmatization based on my study.' for question number 6. Then click 'Duplicate Workspace'.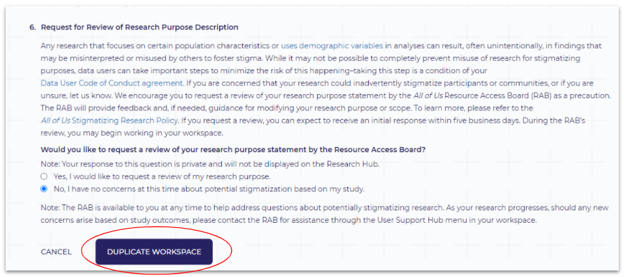 Click the 'Analysis' tab to view the duplicated notebooks and select '5 - Healthcare Access & Utilization'.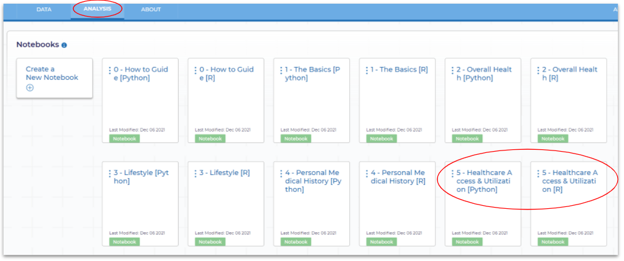 Select Playground Mode and click 'Continue'.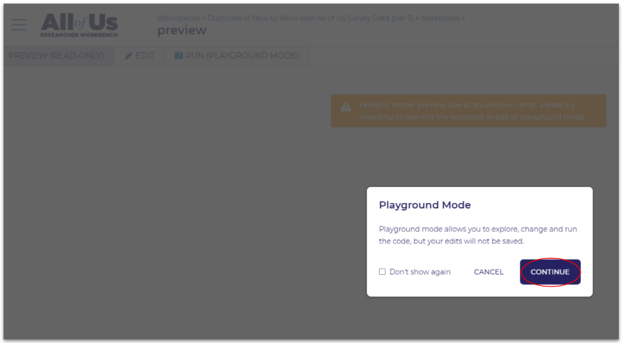 Click 'Create Environment' and the workbench will create a new Cloud analysis environment and spin-up the notebook.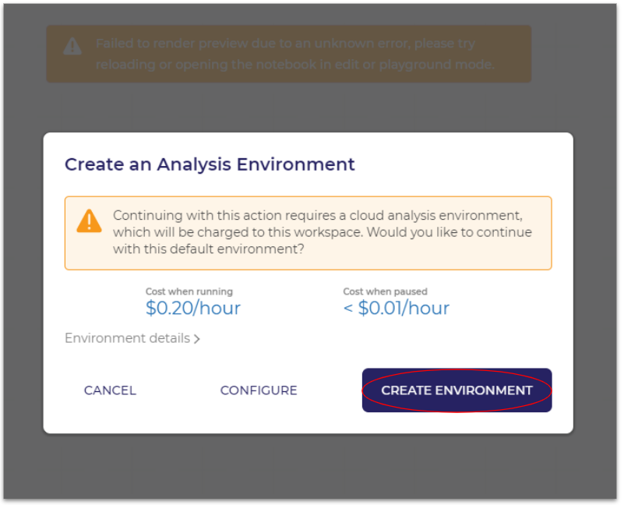 Once the environment is created you will be able to access and run the notebook.